Home > News > Prof. Mohammed Shokr visited CACSM in May and co-researched for one month
Prof. Mohammed Shokr visited CACSM in May and co-researched for one month
| | | |
| --- | --- | --- |
| Time:2018-06-19 16:53:40 | | Hits:1964 |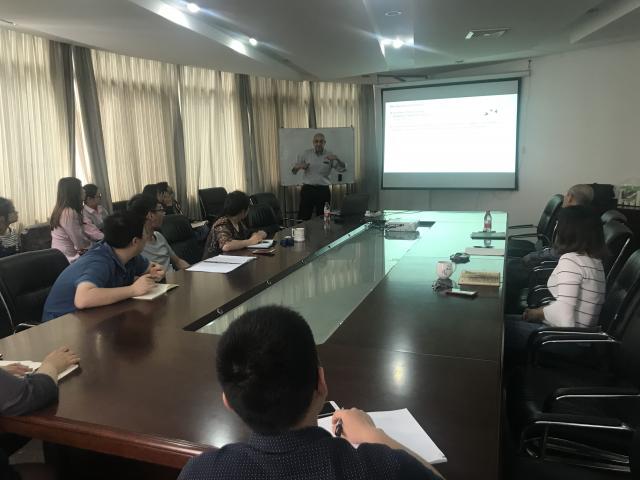 Mohamed co-researched with CACSM research groups
Invited by Dr. LIU Tingting, Associate Professor of CACSM, Prof. Mohammed Shokr from Environment Canada visited Wuhan University and launched a series of teaching and research work from May 1st to May 30th. Furthermore, Prof. Mohammed Shokr established long-term cooperation relationship with research team of CACSM during his stay.
Prof. Mohammed Shokr taught the course "sea ice remote sensing" to the students of CACSM and answered their questions to make them master the basic knowledge of sea ice physics and relevant polar remote sensing techniques.
On May 25th, Prof. Mohammed Shokr gave a lecture in the State Key Laboratory of Information Engineering in Surveying, Mapping and Remote Sensing on the theme "Current issues of Arctic sea ice: how can they be addressed using remote sensing?"
Prof. Mohammed Shokr also carried out several seminars with various research groups of CACSM respectively, putting forward solutions for the problems and difficulties that they met in sea ice research.





Copyright © 2011-2015: Chinese Antarctic Center of Surveying and Mapping, Wuhan University

Address: 129 Luoyu Road, Wuhan, Hubei, P. R. China Zip Code: 430079 Tel:86-27 68778030, 68758001