From June 15th to 25th, several research groups of CACSM attended the 2018 SCAR Open Science Conferences in Davos, Switzerland and presented 6 oral speeches or posters in the fields of polar remote sensing, sea ice and ice sheet monitoring. During that period, Dr. AI Songtao, as one of the national representives, gave a national report on progress in Chinese Antarctic geoinformation in the workshop of SCAGI on June 18th.
SCAR Open Science Conferences were held every two years. The 2018 Conference set up 65 themes in polar snow and ice monitoring, biological ecology, marine geophysics, climate and meteorology, remote sensing technology, etc. It attracted over 3000 attendees to present more than 1000 oral presentations. The research groups of CACSM learned latest polar research development from the conference through listening to the presentations and made deep communications with attendees; at the same time, they issued the progress and research results of CACSM to the internation peers.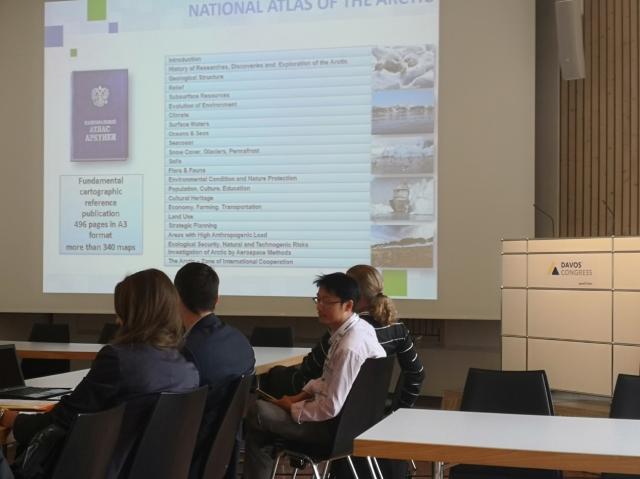 In the workshop of SCAGI, Dr. AI introduced the progress of applying unmanned aerial vehicle in the Antarctic and the surveying and mapping work of Chinese Antarctic Ross Sea Station. Through the workshop, the researchers of CACSM also got to know the progress on Antarctic geoinformation in the countries such as United States, Norway, Germany, Russia.